What better incentive to finish a project than this
Noro Silk Garden
waiting in the wings - taunting me! I know.. most of you are thinking that you would have just cast on the Noro as soon as it came.. or just tossed it in the stash.
I can't do that. I can't handle too many WIPs. They call to me. taunt me. "KNIT ME! KNIT ME! You
know
you want to! Make me your scarf. It's getting cold out there, isn't it? c'mon, just cast me on, then you can finish those pants..." (That isn't limited to knitting either, more on my sewing issues later). I can't cope with a stash either. It calls my name too. Actually, my yarn stash is limited to leftovers/scraps, 4 skeins of alpaca that mom gifted to me and 3 more skeins of sock yarn from our trip to WEBS. That is it. (No - REALLY!)
I tend to have 2 projects in progress at any given time. One for home and one to travel. However, I have my Anniversary shawl OTN and that requires concentration and focus that I don't always have at the end of the day, so I've got another "no brainer" going as well.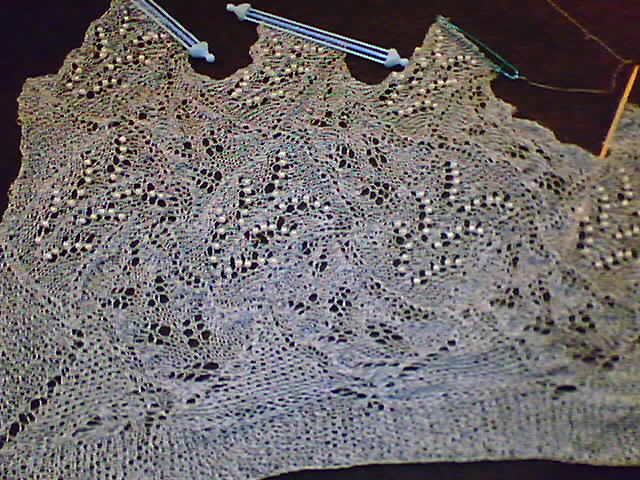 Oddly enough, both of my "home" projects are entrelac. The Noro is cast on and quickly becoming a Kaleidoscope Scarf. I love watching how the colors evlove as I knit them. What is fascinating is that the color change is from the spinning process - not a dye of a blank yarn. it really produces a much more subtle movement in the yarn. fascinating this stuff! The fact that it is silk and mohair is just icing!