I knit the bottom seed stitch border and base triangles of my Anniversary Shawl with NO problems. Then I got to the "right" triangle. but my right was on my left and my "live" stitches ended up facing the right (or was it left) border. Clearly something had gone very very WRONG. I checked the errata - nope my pattern was right. I checked blog land. I checked Ravelry. It seems that I was the only one who had taken a wrong turn on the path...
Finally I realized what I had done. I was using the wrong side as the right side and my right triangle was going the wrong way! so... a Sam Adam's Summer Ale (hey, I needed some fortification!) and some tinking later, I was back on the right path! I even have a lace unit done! I just need to keep reminding myself that lace looks like a hot mess until it is blocked and bent to my will.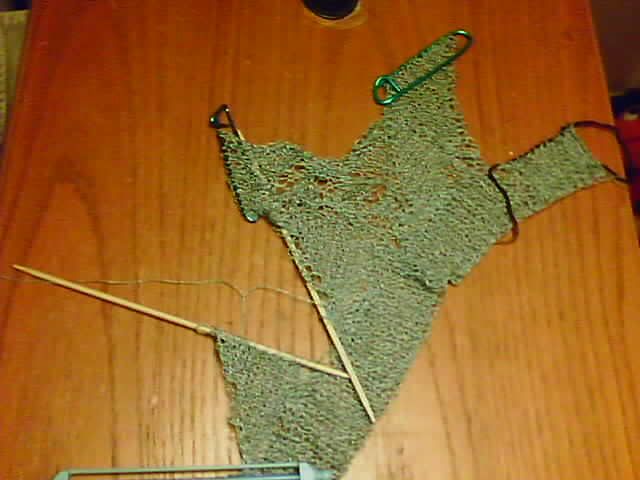 I started with a "heather" block (note: the pattern refers to this as "fern", but I've decided it is heather) The next block will be the Lily of the valley. I found the beads! They are 6/0 Czech glass seed beads. Now where did I leave that steel hook......