If you recall
this post
, I talked about my
Chelsea tote
. Well, I finally got pictures.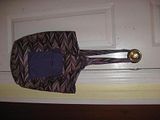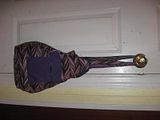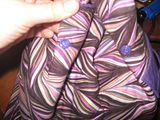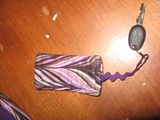 I saw that outer fabric and fell in love. not AT ALL what I was looking for, but it spoke to me. I picked it up at the
Quilt Show
from
Woodstock Quilt Supply
. They had the most amazing fabrics! TG they aren't any closer!
I have a snap press, so I added snap closures and the key fob you see snaps to the interior of the bag.