but more on that next week - after his big science party!
I was sitting at my desk yesterday and my neighbor (whom I've never met) called me on my cell (which is not listed). She tells me that my package (what package? I didn't order anything) was mistakingly delivered to her house. She was concerned because the box was labeled "Highly Perishable".
I had my father-in-law pick it up when he went to get the kids. When I finally arrived home last night, I found this on my table: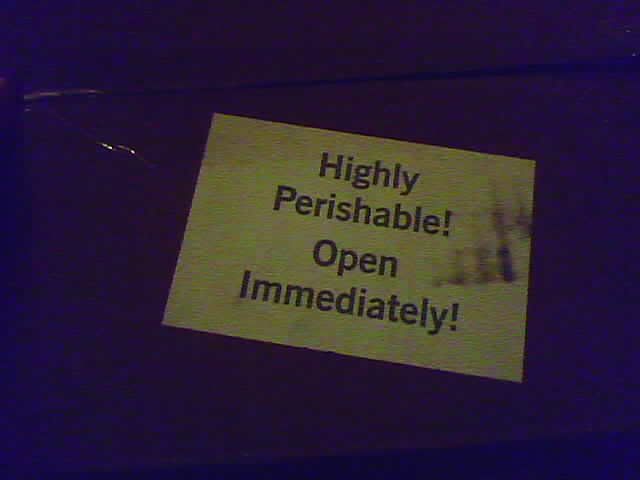 Indeed, the package was perishable. My phone number was also on the label (solves that mystery).
Inside, I found this
A lovely little bulb garden from a wonderful
friend
. Thanks SO much Deb! it really brightened a difficult week! ...and if the cat gets into that planter, I'm going to skin him alive!
I also found a fluffy little package in my mailbox.
One of the mommies on a perenting board I belong to posted a picture of her adorable kiddos in the cutest monkey outfits. We call Colin, "Monkey" so I HAD to know where she found those outfits. she said she had an extra one that would fit my little guy and sent it off to me!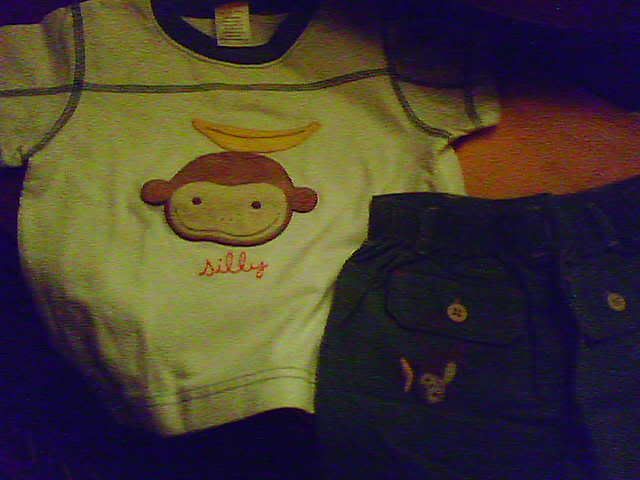 How cute is that? it'll be cuter when I get a picture of Colin in it in better light.
Bottom line- MOMS ROCK!