I've already shown you the BSJ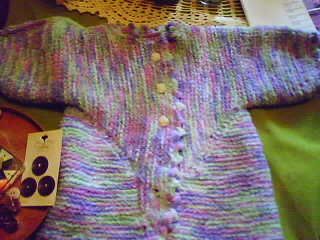 and the Baby Tychus
I also made a pair of cutie booties to go with them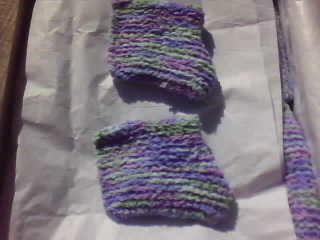 I wrapped them up and headed off to Statten Island to give the gift of knitwear.
(When did SI get so far away? the rest of NYC is pretty darned close! so what - she was worth every mile!)
Generally, baby showers are (supposed to be) a surprise to the new mommy, but turns out she had a surprise for us! The little guest of honor decided to make an early appearance! Fortuanely, she wasn't
too
early.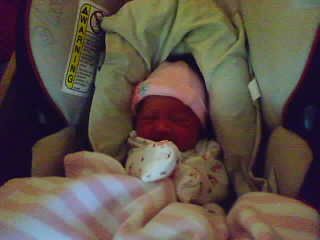 She is fully cooked and quite healthy! Mom is doing great too! So great to see Jen and Nate again. I also go to visit with Lauren, Jen and their little boys (I was kidless!).