1. Ryan is getting REALLY good at hockey - fast. this week he did a drill where he had to dive under the coach's stick, get up and shoot a goal. He scored twice. He came home and said "Dad, I scored two girls!" oy!
this was taken toward the end of his second practice - as you can see he was getting pretty tired.
2. the shawl is off the needles and blocking.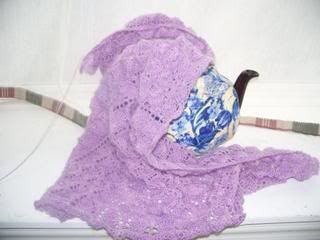 3. Todd's socks are past the toes and maybe 1/3 the way up the instep. no new photos..
4. The epic quilt is assembled. I do have pics in it's current state, but FIL took them with his camera and I didn't get digital copies - yet. I had a stroke of creative genius. I added tabs to teh top of the quilt to hang it from. the hanger is a fishing pole... how smart am I???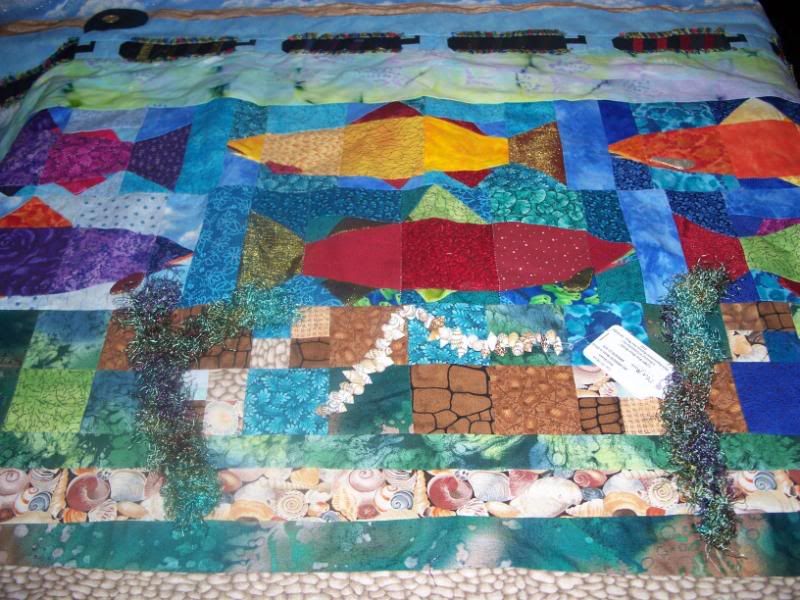 I'm also crocheting "seaweed" to embelish the quilt.
Once the quilting is done I can add the hemotite beads for the fish eyes. shell beads to the sea bed. the crochet seaweed and I also have some rough peridot beads to add in somewhere in there.
5. Todd got his Blue Belt.