In case you hadn't noticed the button on the right, I am playing
Dish Rag Tag
. The team box arrived at my door yesterday.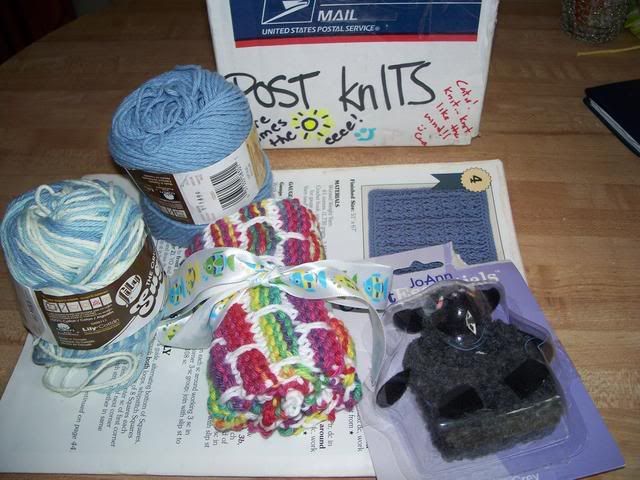 lovely cotton yarn, a BEAUTIFUL jewel-tones dishrag and the CUTEST tape measure I have EVER seen!
I whipped up a crochet dishrag with the yarn from the box. I used a textured stitch to help make it scrubby. I am, of course, assuming that the disrag will actually be used for dishes....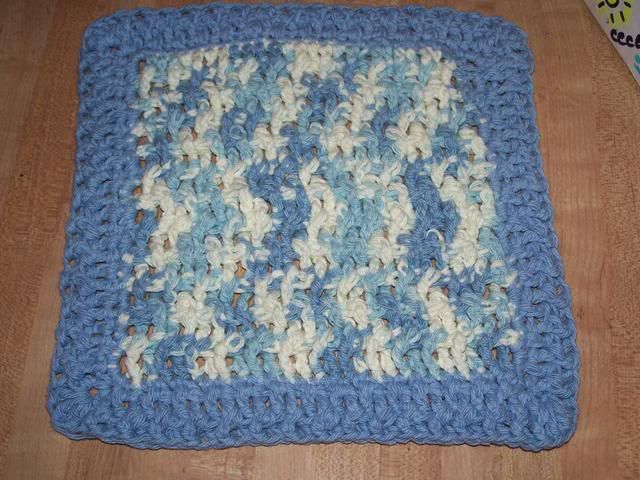 I packed up the box and sent it on its way this morning!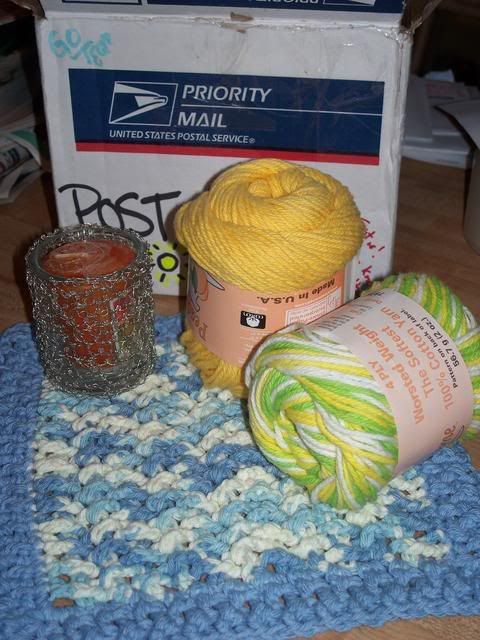 GO TEAM POST knITS!!!!