Been busy around here!
we had a great Halloween...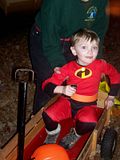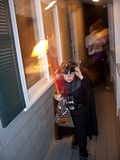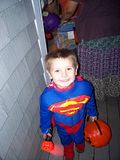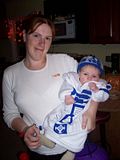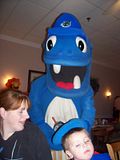 Andy lost another tooth...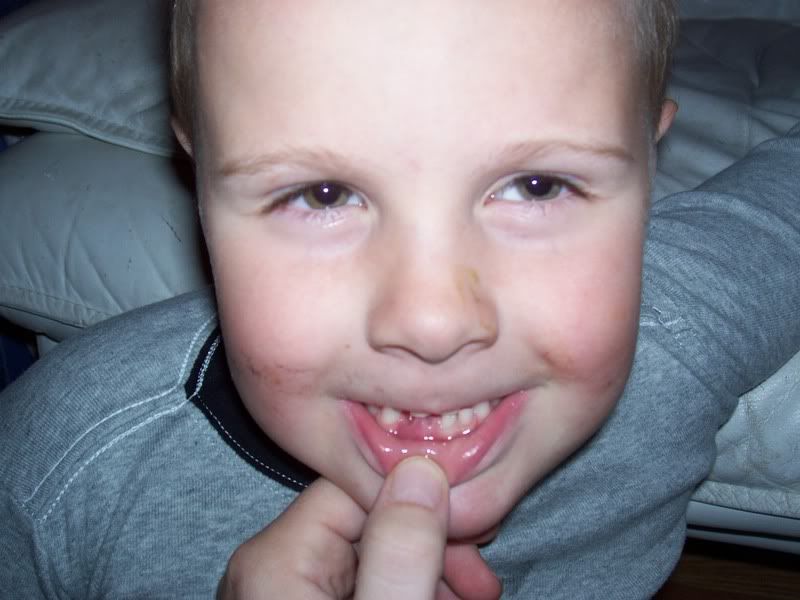 Kathy came for a visit...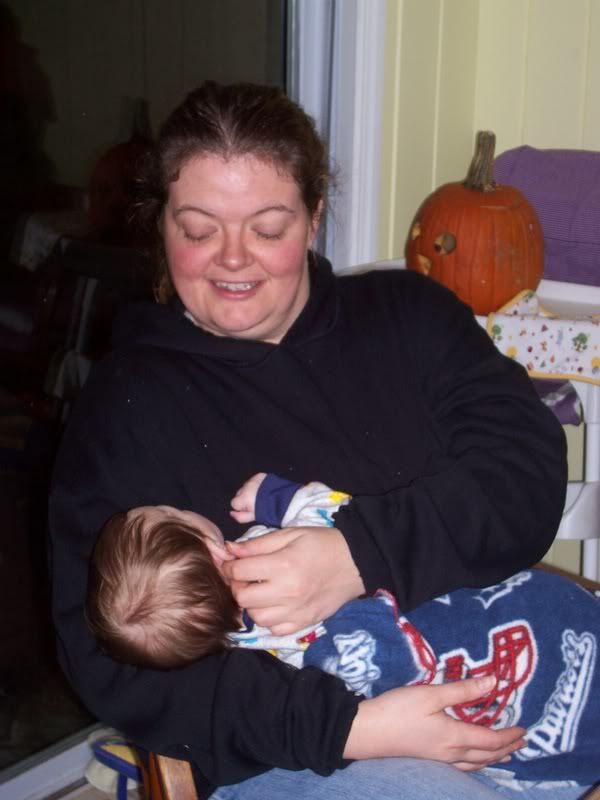 Kim came over too. ...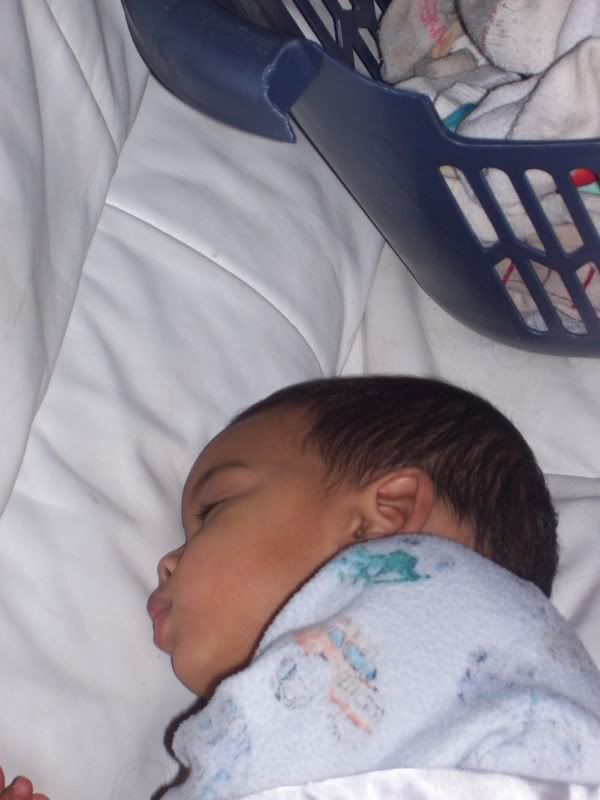 There was knitting..
Tea.. wine .. and LOTS of chocolate! Andy made Kathy Breakfast both days she was here. Friday was a grapes and cheese sandwich and saturday was peanut butter, margarine and graham gracker sandwich. He's never made ME breakfast...
I sewed some Baby Legs.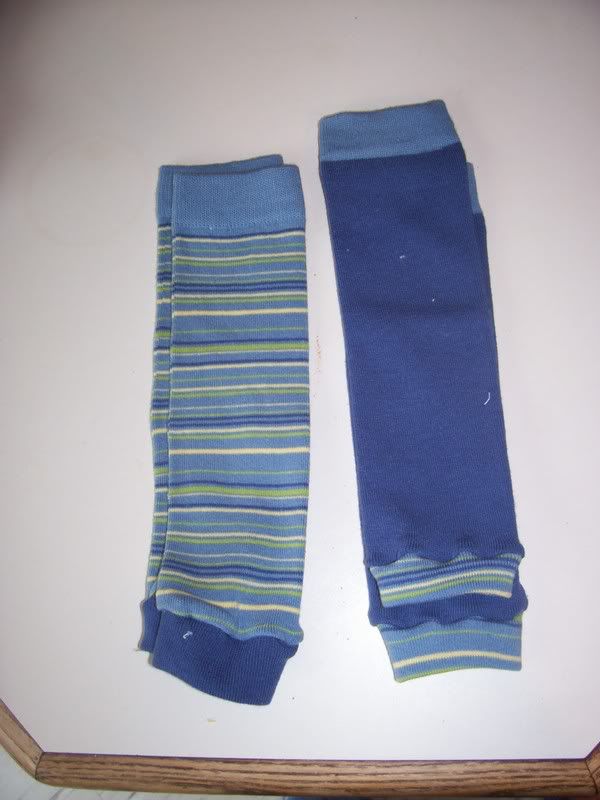 I really like them and I need to get some more socks to hack up. I knew this was a simple project, but it really was a complete no-brainer. great beginner project.
I'm back at work just as Colin is getting interesting....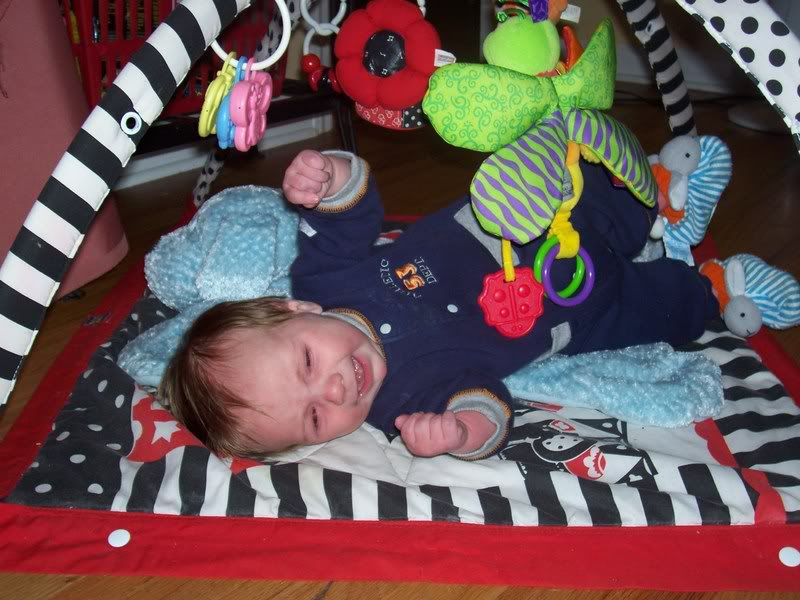 I'm still trying to figure out the best pumping schedule. I'm NAK now... I've got more diapers to sew and I need to get some microfleece and flannel to make some more fitteds to go with all of this wool! I've also ordered some hemp fleece to make inserts. the microfiber absorbs fast and the hemp absorbs a LOT so I'll top some layers of hemp with m/f. I may just sew the ends to speed up drying time.