Yesterday, Ryan turned 6. 6??? 6!!!! I can hardly believe it!!!
He's had a hard time adjusting to the ups and downs and insecurity of the last few weeks. Homecoming was off to a bumpy start. His birthday gift from mom and dad was never more needed than this week.
My kids have too much stuff. I did laundry yesterday - their dressers are bursting. They have SO many toys that they don't even know what they have or where it is. Bookshelves overflow into piles on the floor. They have bins of craft supplies that don't even close. With Christmas right around the corner, the last thing we want to do is fill our house up with MORE crap that will take up space and be unappreciated. what to do?
Ryan is a hockey fan (and a hockey player!) so we took him to a Sound Tigers (Islanders) game. it happened that the closest game to his b-day was Friday night against the Wolfpack (Rangers) - always a good game. Even better? the Kids' Club (which he is a member) had an open skate before the game! He got to skate on the ice at the Arena. How cool was that? it was his first time on skates this season and he fell a lot, but he just kept getting right back up! even the security guard was impressed! Mommy was proud!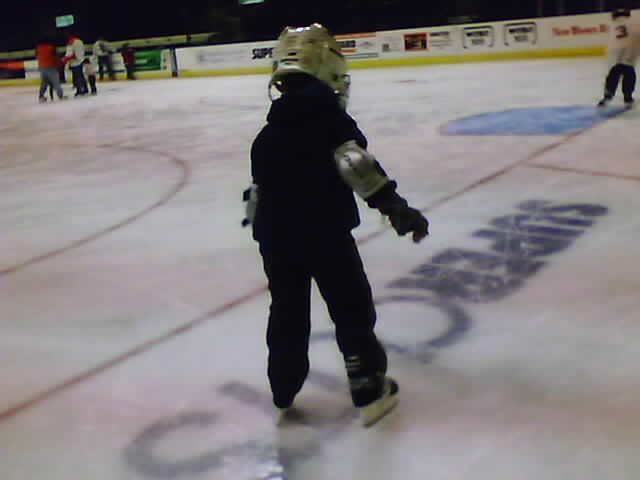 (I insisted on the helmet - the pads were his idea!)
During the game, he had a great time wearing his new jersey, eating his "fluffies" and watching the game. He really got into it!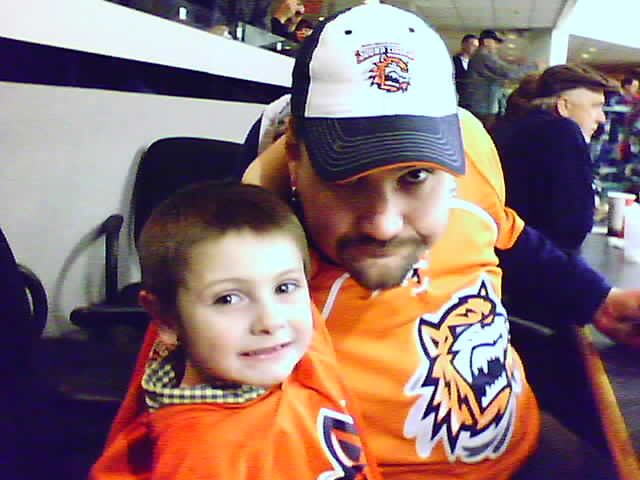 At one point the camera man came up into our section in the stands (110 - bar stool section) and put him up on the big screen! he loved hamming it up! Then, he panned up from Ryan to the ice and caught this shot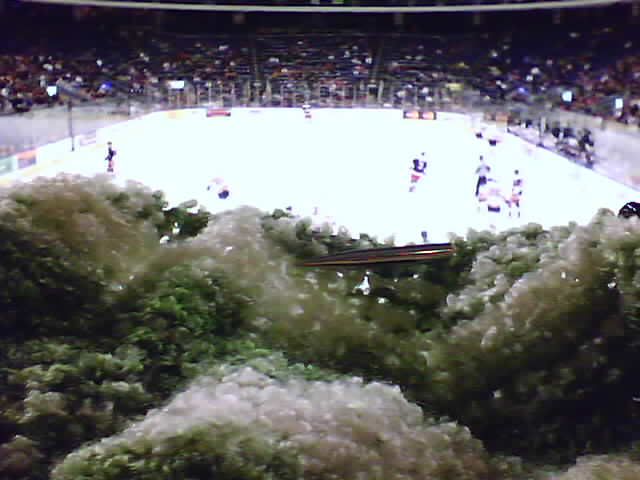 yes.. I knit while I watch hockey! Really.. this can't surprise you.