Yeah.. so no WIP's yesterday.. want to know why??? well, 2 reasons:
1. Ryan's 3rd Birthday! He got a stuffed puppy from "Doug the Dog", a frog hat/mittens from Andy and a Big Boy Bike! he hopped on and took off... and I forgot my camera! D'oh!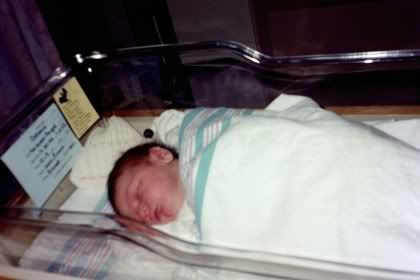 how can my BABY be 3?????
2. WE'RE MOVING!!!! yup! you read that right! I was actually "home" last couple nights working on my house and so no knitting or blogging....